About Us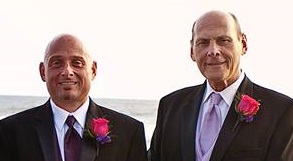 My father, Tom Sr., founded Tom Landers' Tax Service in 1985. During this early period, he prepared tax returns as favors for his friends and the elderly, since he enjoyed helping people.
As the years went on, his favors blossomed into a business, gaining more and more customers each year. In 2011, Tom Sr. retired and relocated to Florida where he opened a new location. I stayed in Pennsylvania and took care of our current customer base.
Up until this time, business had grown through 'word-of-mouth', as satisfied customers brought more business to us. In 2012, a Facebook page was created to promote our business and offer customers an easier way to communicate with us. We added credit card payment options in 2013. In 2015 we offered payroll services for small businesses, including filing of 1099-MISC forms.
One year later, a mobile app was introduced that enabled customers to have their tax return completed without leaving the comfort of their homes. It also allowed us to help people nationwide, beyond the borders of Schuylkill County. During this time, we realized 2 things: Many people didn't have the means to pay for their tax service up front, and some customers did not have bank accounts.
It was then that we introduced 'Pay From Your Refund' as a form of payment, and we also implemented Prepaid Visa cards as a way to distribute the customer's refund. Also offered is in-office check printing. We have a partnership with Walmart for the check cashing.
We also offer Protection Plus, which includes three years of audit protection as an optional service. With this service, a team of CPAs and enrolled agents will assist our customers with any IRS or state correspondence, or in the event of an actual audit.
In 2020 we formed a partnership with True North Wealth Management to expand our financial advising platform. Later that year True North merged with MRK Financial Solutions. In June 2022, in order to expand our financial advising offerings even further, we developed a partnership with Sylvan Capital Group and Ameriprise Financial.  Additionally, in 2020, we added Medicare Advantage, Medicare Supplements, Part D Plans, Individual under 65 Vision, Health, and Dental insurance to our portfolio of services.
We greatly thank you for visiting our website and considering Tom Landers Tax & Financial, LLC for all of your financial needs under one roof. Whether you need tax preparation, life or health insurance, a 401k rollover, or any of our other services, we are always accepting new clients, and look forward to hearing from you!